The Green Olive
Restaurant & Catering
Home of the fresh and healthy Mediterranean cuisine
Order Online or Call Us Today
(805) 484-5202
A Healthy Mediterranean Cuisine
Welcome to the Green Olive restaurant and catering website. Home of the fresh Mediterranean and Middle Eastern healthy cuisine where our passion starts with the seasonings. The seasonings are carefully measured and mixed together to ensure a well-rounded blend of flavors in every morsel.

A Mediterranean diet is revered as a healthy diet for it's plant-based foods. Seafood, dairy, poultry, and lean red meats are a great source of protein. Olive oil is a pillar for providing monounsaturated fat which helps in lowering cholesterol.

The Green Olive was founded in 2002 in Los Angeles and has been expanding throughout the region including our debut in Central California, so stop by and find out why we are loved by thousands.

Delicious Food
Our seafood, poultry, and steaks are marinated in a delectable blend of seasonings. We use U.S.D.A. Choice beef and steak for our kofta's and kebobs while our gyro's are the perfect blend of lamb and ground steak.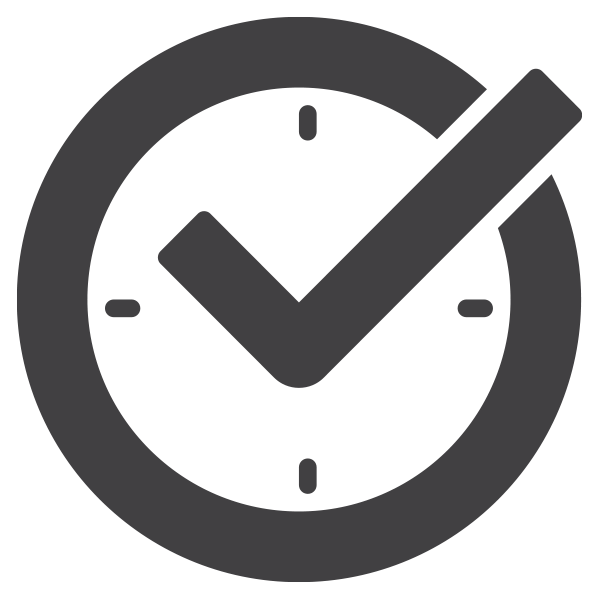 On Time
We will have your meal ready for you; whether you place your order over the phone or online. Treat yourself with great Mediterranean food and know each meal is delivered straight from our kitchen to your heart.

Pricing
Give us a call and let one of our specialists' assist you with creating a mouthwatering Mediterranean feast for your special occasion. A fresh and healthy Mediterranean cuisine at an affordable price.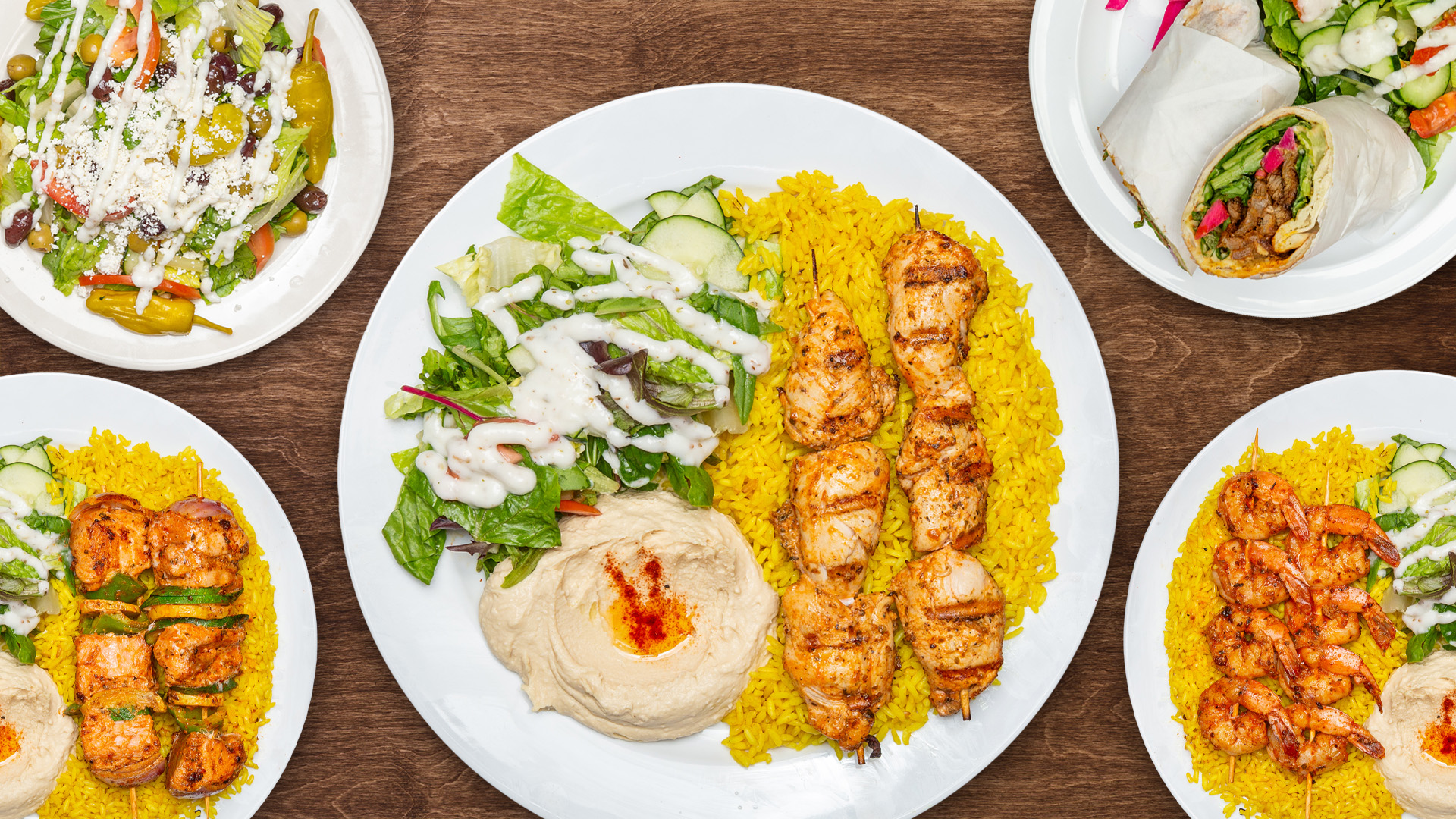 We have entrees for everyone!
From Morocco and Spain in the Western region to Lebanon in the Eastern region; the foods and spices of the Mediterranean has been around for thousands of years. We take great pride in preparing your entrees with care to ensure your experience is one which rouses your senses to the regions from which the blend of spices and seasoned mixes come from.

Order online, call us, or stop by on your way home and pick up some orders for the family and enjoy these unique tasting entrees, or come and dine with us. We also cater for office meetings, birthdays, reunions, bridal and baby showers and so much more.

Call Us Today
(805) 484-5202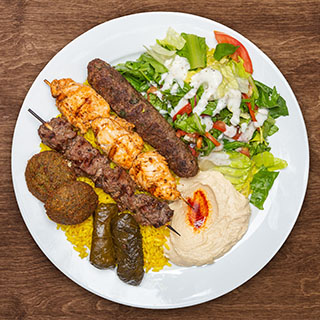 Platters
Come and enjoy a healthy serving of our well seasoned Mediterranean dishes. We have plant based vegetarian platters which includes falafels, hummus, salads, and more. Our poultry and lean meat platters include lean ground beef kofta, our famous grilled chicken kabobs, our tender lamb and ground steak blended gyro and much more for those seeking a protein rich diet. Our seafood platters consist of our specially seasoned salmon and shrimp kabobs and are loved by those who maintain a pescatarian diet.
All of our platters come with pita bread and our famous green jalapeno sauce.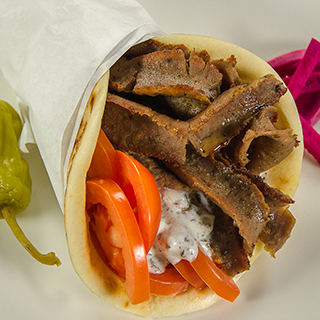 Sandwiches & Salads
We use pita bread for our sandwich wraps and are found throughout the Mediterranean region. Our vegetarian favorites includes our eggplant and falafel wraps while our famous chicken kabobs and filet mignon kabobs are loved by thousands. We also serve our Mediterranean seasoned salmon and shrimp kabobs with fattouche salad inside our wrap.
We also serve Greek salad, fattouche salad, our famous tabbouleh salad and more. Add a skewer of filet mignon, our famous chicken, or salmon kabob to any salad.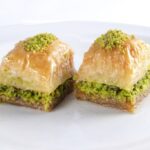 Sides & Desserts
With our large selection of extras and side dishes you can create your own platter or take a skewer of our famous chicken or salmon kabob to enjoy after a good workout for those in between healthy meal snack.

We also have a wide selection of desserts such as our famous baklava or a raspberry cheesecake for those seeking to satisfy their sweet cravings.
Having a party? We cater....
Call us to place your order today